Staged Photoworks, 2020 Archival Print on photorag hahnemuhle paper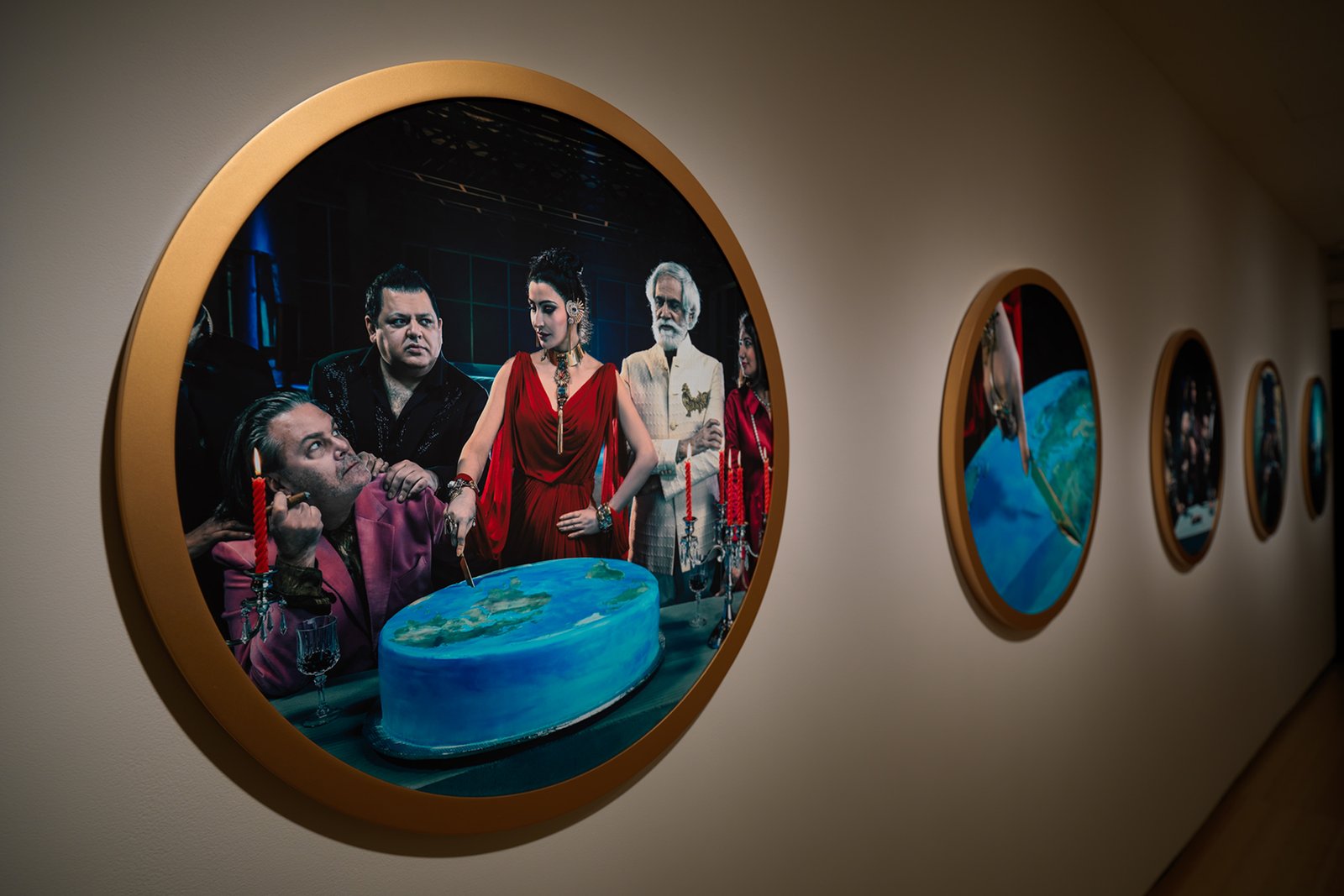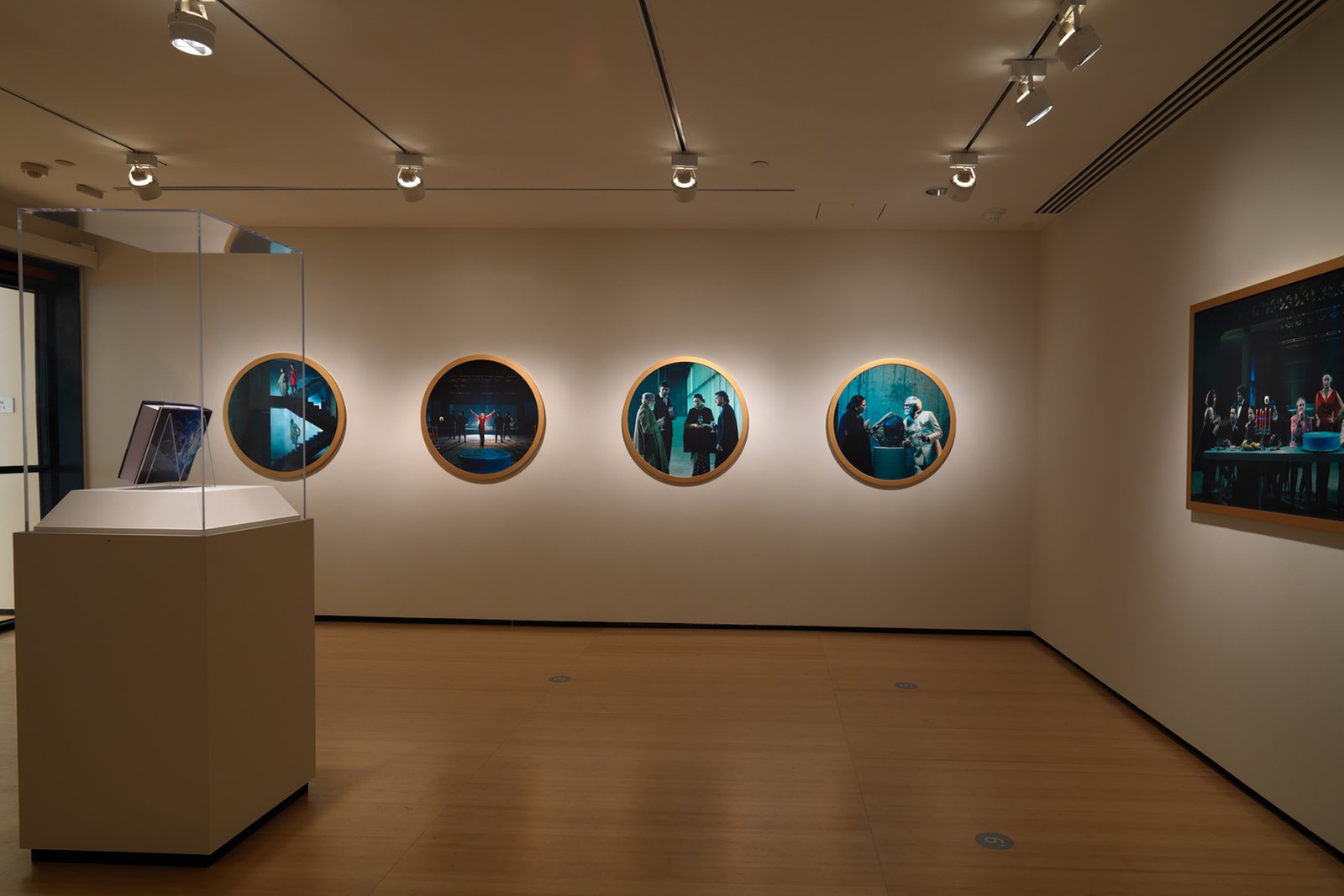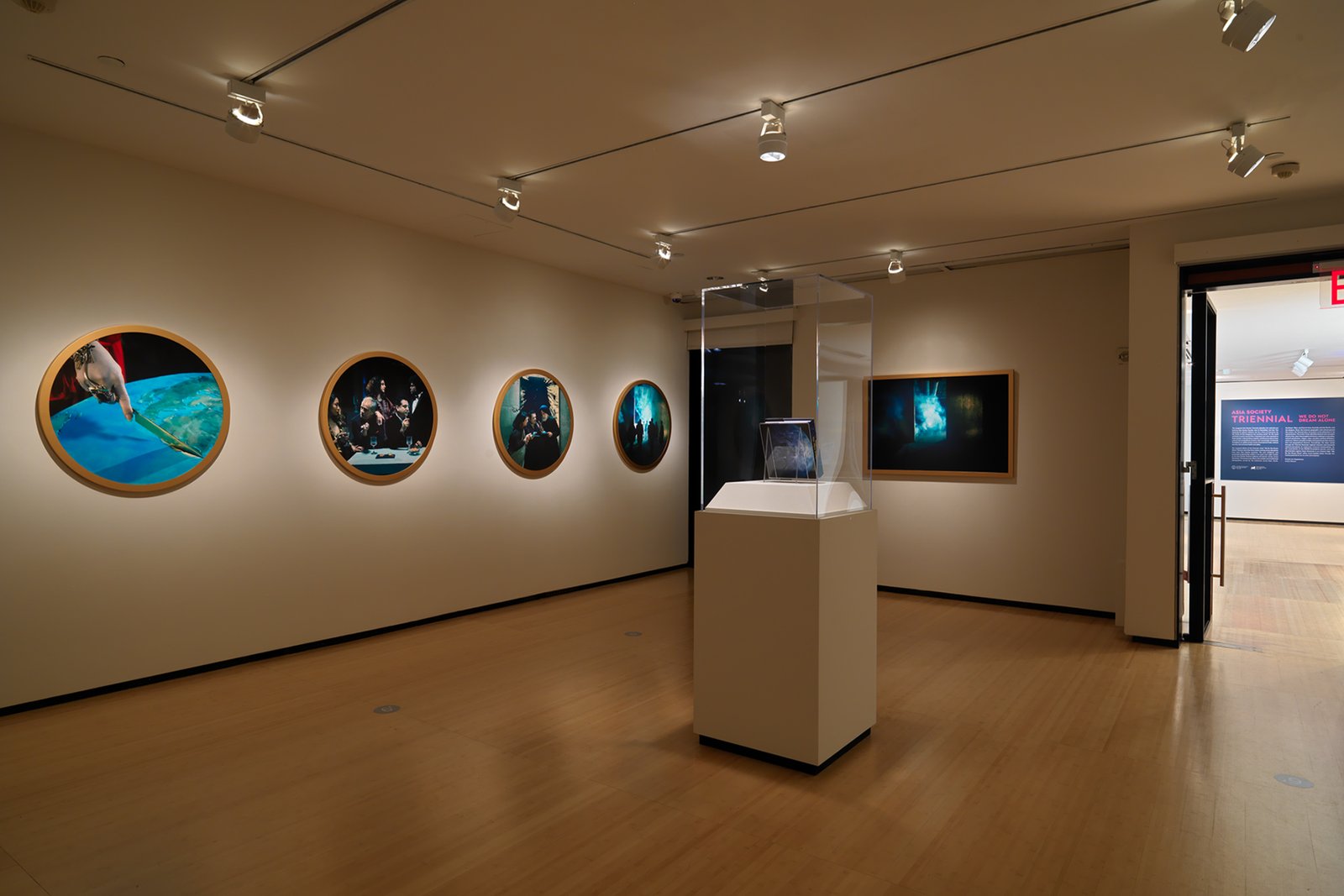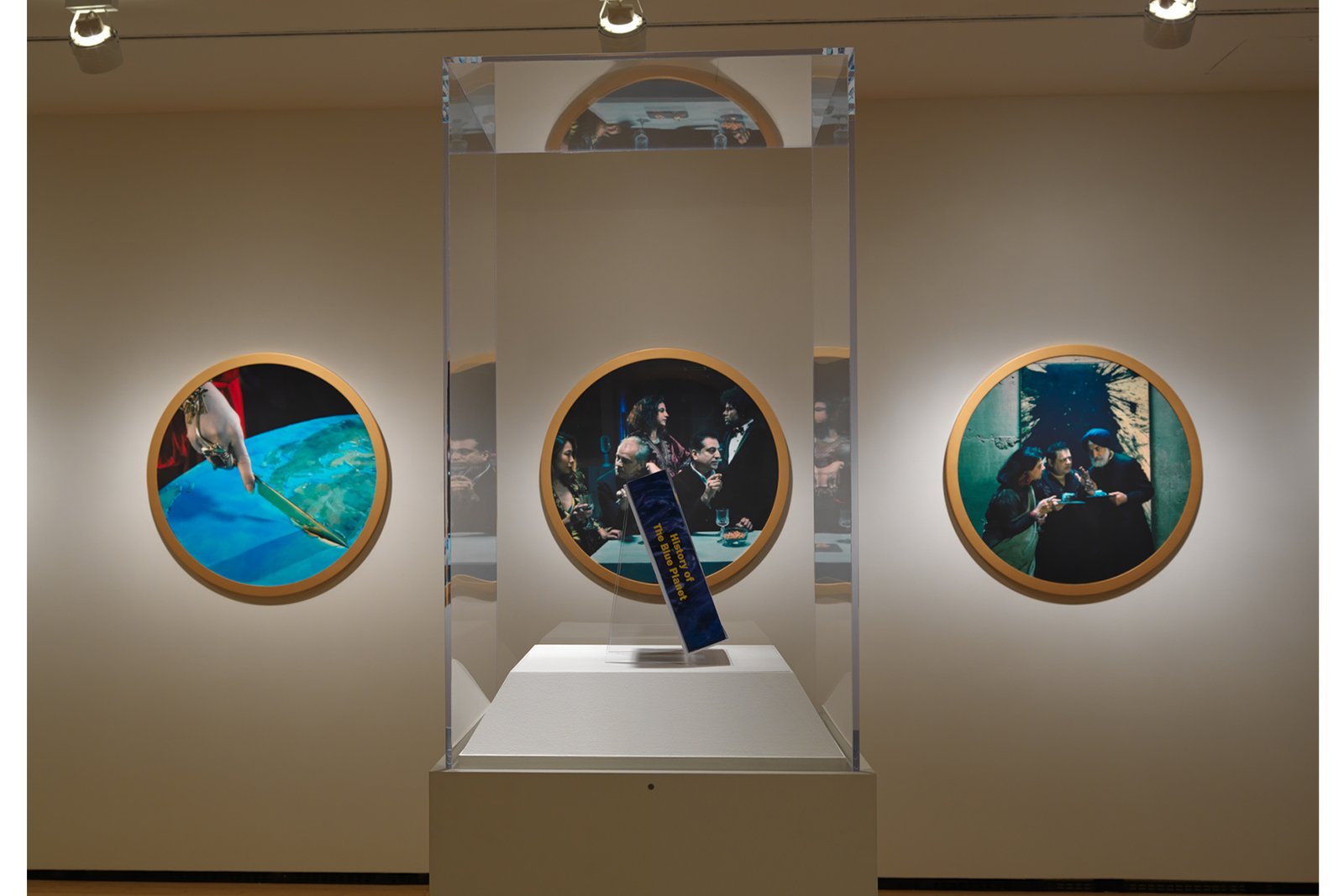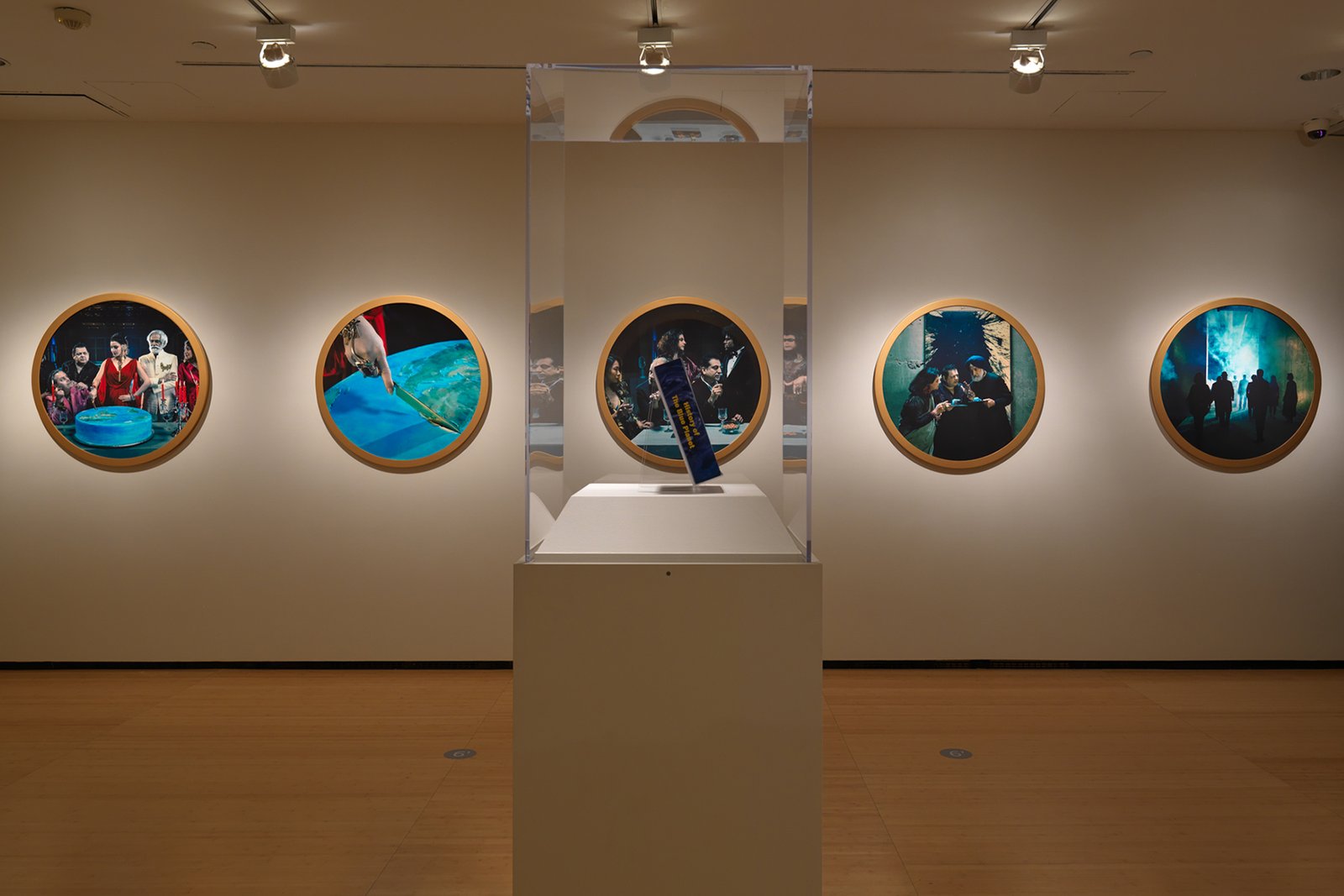 We Do Not Dream Alone : Asia Society Triennial, New York
The Final Feast is a satirical presentation of our contemporary times, plagued by social, political, economic, and especially ecological chaos. This staged photo-work takes reference from Leonardo da Vinci's The Last Supper, while allegorically referring to the insatiable human greed that has taken over the world, leaving it gravely wounded.

By careful theatrical staging of the characters in a rather dystopian setting, Galhotra comments on the late capitalistic age with neo-liberal values, where the power to take important decisions for the planet still rests with a few elite policy-makers of so-called developed nations. Thereby she raises a voice of dissent against this 'New World Order' which threatens to be a totalitarian one.

Adopting a semantic system of signs and symbols, the work questions the unbridled economic growth during late capitalism, which has subsequently led to a few individuals holding the financial power that surpass the gross domestic product of some nation states. With transnational corporations controlling the commons, the access to cultural and natural resources (air, water, and habitable earth) as a human right of all individuals, faces severe crisis. In Galhotra's view, this disparity in possession and control of natural as well as cultural resources, has left the fragile planet on the verge of falling apart.

The visual metaphors intensify the stark contrast between abundance of wealth and resources for a select few, and the sheer lack of resources for the majority. The gestures, the actions, the gazes, and the silent conversations between the characters, evoke a sense of eerie aloofness from the miseries of our times. Fusing the classical and the kitsch, Galhotra creates a world of absurd reality where the 'globe-cake' is cut, and the pieces devoured with sophistication. The textured concrete backdrop further adds a layer of mystery of spatial and temporal ambiguity.